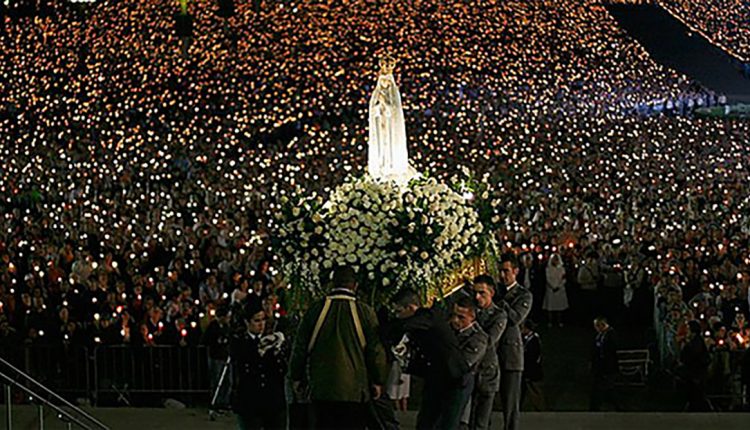 Do Catholics worship Mary?
The first thing to say is my objective and my goal is to make known to you the truth for the sake of the truth, for the sake of the God of the truth who is to be honored.
Roman Catholics have an extremely high view of Mary and have attributed some astounding characteristics and abilities to her, such as her interceding for us, atoning for us, and delivering our souls from damnation. Do Catholics worship Mary? Most Catholics will vehemently protest, saying that they do not WORSHIP Mary, and sincerely believe they don't. Let's examine what the Church herself has said.
In his Ineffabilis Deus in 1854, Pope Pius IX established as dogma the immaculate conception of Mary, which preserved her from inheriting original sin. His concluding statements provide a good summary of the Catholic view of Mary.
Let all the children of the Catholic Church, who are so very dear to us, hear these words of ours. With a still more ardent zeal for piety, religion and love, let them continue to venerate, invoke and pray to the most Blessed Virgin Mary, Mother of God, conceived without original sin. Let them fly with utter confidence to this most sweet Mother of mercy and grace in all dangers, difficulties, needs, doubts and fears. Under her guidance, under her patronage, under her kindness and protection, nothing is to be feared; nothing is hopeless. Because, while bearing toward us a truly motherly affection and having in her care the work of our salvation, she is solicitous about the whole human race. And since she has been appointed by God to be the Queen of heaven and earth, and is exalted above all the choirs of angels and saints, and even stands at the right hand of her only-begotten Son, Jesus Christ our Lord, she presents our petitions in a most efficacious manner. What she asks, she obtains. Her pleas can never be unheard. gty.org
In addition, here are some quotes from various popes and other Catholic sources.
Pope Benedict XV, in 1918 – "Mary suffered with Christ and nearly died with Him when He died, thus she may rightly be said to have redeemed the human race with Christ."
Pope Pius XI, in 1923 – "The virgin of sorrows shared the work of redemption with Jesus Christ."
Pope Leo XIII, in 1891 – "No one can approach Christ except through His mother".
The Catechism, in the Sunday Missal (Catholic Catechism) says, "My salvation depends on Mary's mediation and union with Christ, because of her exalted position as Mediatrix of all grace."
Vatican II, said, "Mary's intercession continues to win for us the gift of eternal salvation."
In the celebration of the Marian year, Pope Pius XII accurately reflected the church's view of the Virgin Mary when the Pope stood up to give this following pontifical prayer:
"Enraptured by the splendor of your heavenly beauty and impelled by the anxieties of the world, we cast ourselves into your arms, O Immaculate Mother of Jesus and our Mother.  Mary, we adore and praise the peerless richness of the sublime gifts with which God has filled you above every other mere creature from the moment of conception until the day on which, after your assumption into Heaven, He crowned you Queen of the Universe.  O crystal fountain of faith, bathe our hearts with your heavenly perfume! O Conqueress of evil and death, inspire in us a deep horror of sin, which makes the soul detestable to God and a slave of hell! O well-beloved of God, hear the ardent cries which rise up from every heart in this year dedicated to you.  Then tenderly, O Mary, cover our aching wound. Convert the wicked, dry the tears of the afflicted and the oppressed, comfort the poor and humble, quench hatred, sweeten harshness, safeguard the flower of purity, protect the holy Church.  In your name, resounding harmoniously in heaven, may they recognize that all are brothers, and that the nations are members of one family.  Receive, O sweet Mother, our humble supplications, and above all obtain for us on that day, happy with you, that we may repeat before your throne that hymn which is sung today around your altars. You are all-beautiful, O Mary! You are glory, O Mary.  You are the joy, you are the honor of our people!"
In 1745, St. Alphonsus de Liguori wrote a massive book called The Glories of Mary. What de Liguori did was collect all the great tributes to Mary going all the way back to the 5th century, and amasses them in this huge tome. Collective tribute from all the ages to Mary. Here are but a few:
"O Mary, sweet refuge of poor sinners. Assist me with thy mercy. Banish me from the infernal enemies and come thou to take my soul and present it to the eternal judge. My Queen, do not abandon me. I give you my heart and soul."
"We have confidence, but in thee O most faithful Virgin. O great Mediatress of peace between men and God, the love of all men and of God to whom the honor and benediction with the Father and the Holy Ghost.
"O sovereign Lady, saint of all saints, our strength and our refuge. God, as it were of this world, Glory of Heaven, accept those who love thee."
"O sovereign Princess. Turn, O Mary, thy loving eyes on me. Look at me and draw me to thee." Another one: "Mary, Blessed Virgin, Immaculate Queen, I dedicate my family forever to thy service. I appoint thee ruler of my whole house. Bless us, defend us, provide for us, counsel us, comfort us, assist us in our infirmities, especially in the sorrows of death. Granted, we may go to heaven."
I now place myself in thy hands. Tell me what I must do to recover the favor of my Lord and I will immediately do it. He sends me to thee, that thou mayest help me and He wills that I should have recourse to thy mercy, that not only the merits of thy son, but also that thy intersession may help me to save my soul. To thee, then, I have recourse.
These prayers give us clear evidence that Catholics do WORSHIP Mary. All of these are prayers that belong only to whom? To God. God says, "My glory will I not give to another." If only Catholics knew the Bible.