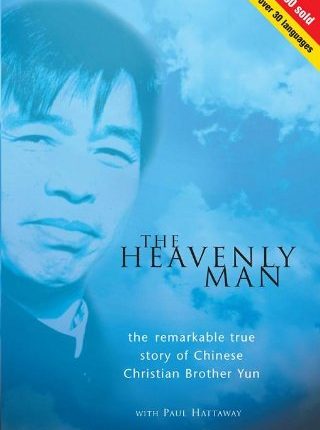 Widespread news coverage of Christian beheadings at the hands of Isis has made most Americans aware of Christian persecution in Muslim countries. What many Americans do not know, is that the Christian Church in China is persecuted just as severely.
The Heavenly Man is the story of Brother Yun, a Chinese Christian persecuted by the Chinese government for his faith and witness of Jesus Christ. His story is one of unimaginable suffering, all the while staying faithful to Jesus Christ.
Brother Yun's story forces me to face the fact that I do next to nothing for Jesus's name. Sure I believe Jesus died and rose for my sins, but until recently I had never even read the Bible. Meanwhile, Christians in China cherish every Bible they can smuggle in, only to have them confiscated by the government if discovered.
I am convicted when Brother Yun describes North American churches as "spiritually asleep". "Knowledge and obedience to God's word are missing". He goes on to say that the abundance of material possessions holds us down. To that, I say "AMEN".
Jesus tells us "If anyone would come after me, let him deny himself and take up his cross and follow me." I sincerely pray for the blessing of persecution for the name of Jesus, and the strength to endure.
I highly recommend "The Heavenly Man" to every American Christian. It is a powerful testimony of what it means to take up our cross and follow Jesus.